It's been such a long time since I did Sunday Social with
Neely
!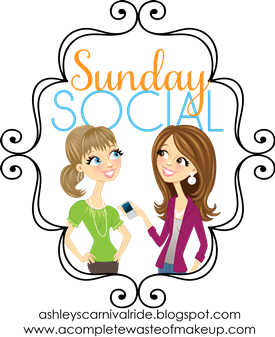 What is currently on your wish list?

I have been having a really tough time coming up with ideas for my Christmas list! My mother has been begging for ideas, and I just now got a little list to her. I think I'm finally ready to join the bandwagon and get some black Toms (or Bobs…I'm really not stuck on brand names) and a triple barrel curling iron.
On my imaginary wish list………
via
Share a new iphone, droid, ipad app you have recently discovered that we all need:
Would y'all believe that I still don't have one of those fancy, outer space phones? I'm sucking the last little bits of life out of my LG enV3!

What is a new Fall TV show you have added to your DVR?
I just did not get into the new fall shows this season. I'm still keeping it classic with Big Bang Theory and Criminal Minds.

Share your Social Media links for us to follow you on(pinterest, twitter, facebook, etc)
Tell us which is your favorite and why?
They all have their benefits. For personal use, I love Pinterest! For networking, I still like Facebook over Google+…which I haven't quite figured out yet.

What is a TV show or Movie or Song you could listen to or watch over and over and over and never get tired of…feel free to name one of each:
TV Show…so many. I love Criminal Minds, Paula Deen, Big Bang, Friends, The Nanny, Law & Order: SVU…pretty much all of it.
Movie…Oooohhhh, how could I choose? I like all of the Harry Potters, A Time to Kill, Hocus Pocus, The Santa Clause, etc.
Song…probably one of my favorite songs of all time is If I Had a Boat by Lyle Lovett.
I can't wait to link up and meet all you new fun people!